The 2020 Sporting Press Irish Oaks
Ireland's premier bitch competition, offering €25,000 to the winner is now in Dublin's Shelbourne Park Greyhound Stadium.
Racing is behind closed doors in line with the Government's COVID-19 restrictions so unfortunately customers can not attend but keep an eye here and on our social media for updates.
Oaks Talk with the Sporting Press Episode 5
CONGRATULATIONS BALLYMAC BEANIE
Video: 2020 SPORTING PRESS IRISH OAKS FINAL
Join Ian Fortune for the Final of the 2020 Sporting Press Irish Oaks in Shelbourne Park as Ballymac Beanie adds her name to the record books. We also catch up with winning trainer Declan Byrne and sponsor rep Pat Loughlin.
Sporting Press Irish Oaks Final Souvenir Programme
The Sporting Press have produced a special souvenir card to allow you to follow the racing from home if you're watching with Barking Buzz. It's also full of great articles from the Sporting Press, your greyhound newspaper - go check it out!
If the embedded programme does not display correctly you can also view it via this link.
To make the programme easier to read, set it to full screen. You can do this by clicking on the rectangle with 4 white corners on the bottom right on a desktop or in the centre on mobile.
Oaks Talk with the Sporting Press Episode 4
Sporting Press Irish Oaks Final Draw
2020 Sporting Press Irish Oaks
Dates for your Diary
1st Round - Saturday 24th October
2nd Round - Saturday 31st October
Quarter Finals - Saturday 7th November
Semi Finals - Saturday 14th November
Final - Saturday 21st November
Get the latest Oaks news - in the paper & online!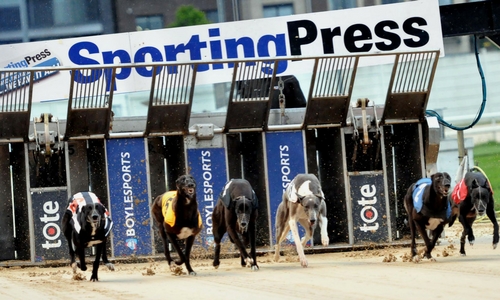 For the latest racing news on the Sporting Press Irish Oaks pick up the latest copy of the paper or visit Talking Dogs!

Don't forget you can also visit the Sporting Press on Facebook or Twitter.