2023 BresBet Easter Cup
Dates For 2023
Round 1: Saturday 18th March
Round 2: Saturday 25th March
Semi-Final: Saturday 1st April
Final: Saturday 8th April
Second Round Draw
The 2023 BRESBET Easter Cup 550
Round 2 Heat 1
CAPITAN GARFIO I
STREAM OF SYDNEY I
BALLYMAC JOEY I
KILCOLGAN COMET I
GALLOPING SYDNEY I
HERE COMES SYD W
Round 2 Heat 2
SWORDS REX I
CROWS ROAD I
BALLYMAC FINN I
PIED PIPER I
PART BLAKE I
ALLFORTHEBEST W
Round 2 Heat 3
CALLAWAY PRO AM I
TRINITY JUNIOR I
MCNEILL I
BOCKOS CRYSTAL I
STORYS CASHOUT I
CLONA BLU M
Round 2 Heat 4
TOOLMAKER WILDE I
ROMEO MAGICO I
HELLO MOM I
JIRANO SUPREME I
BOCKOS VIEIRA M
DISCO PANTS M
Talking Dogs on Monday 20th March
2023 BresBet
Easter Cup 1st Round Heat Winners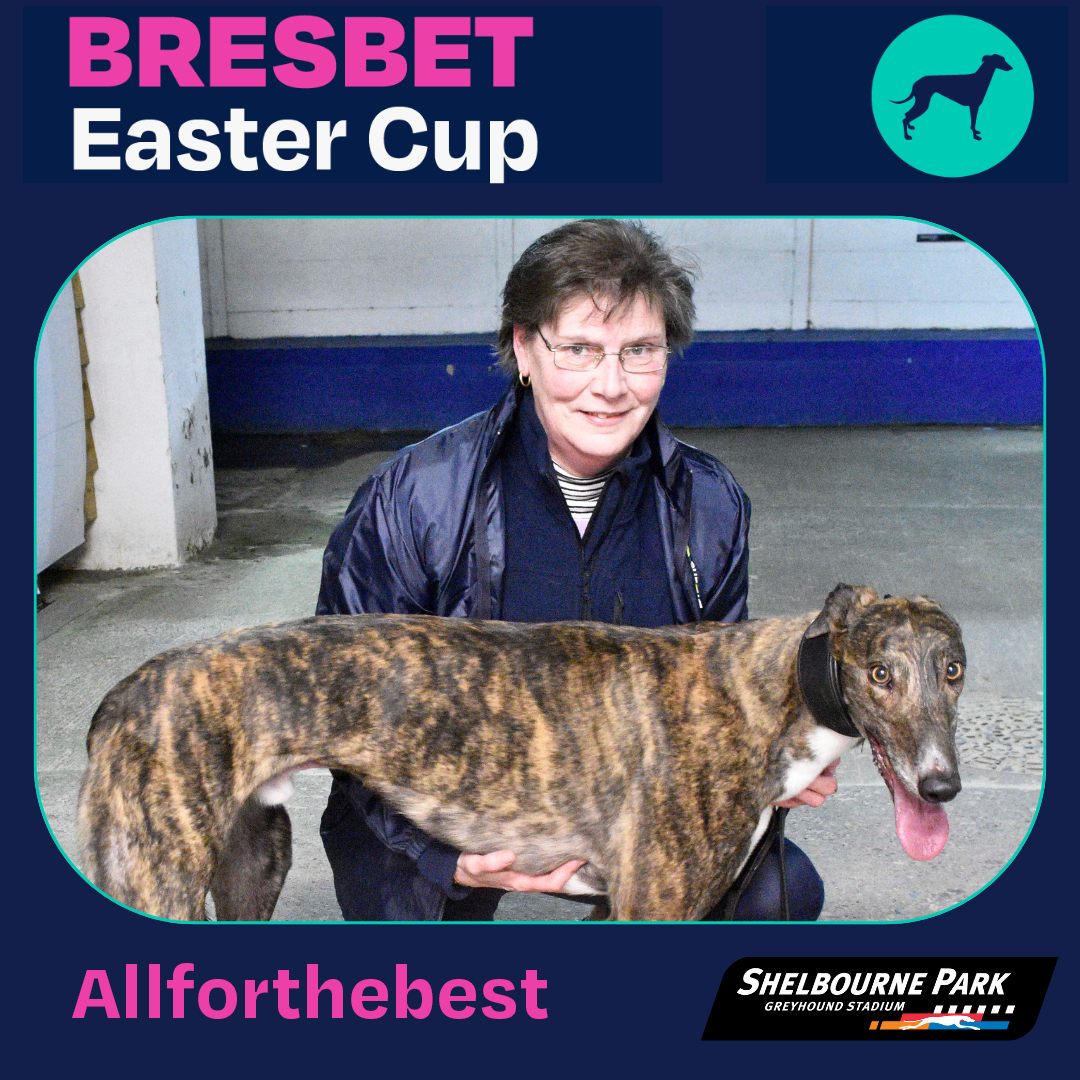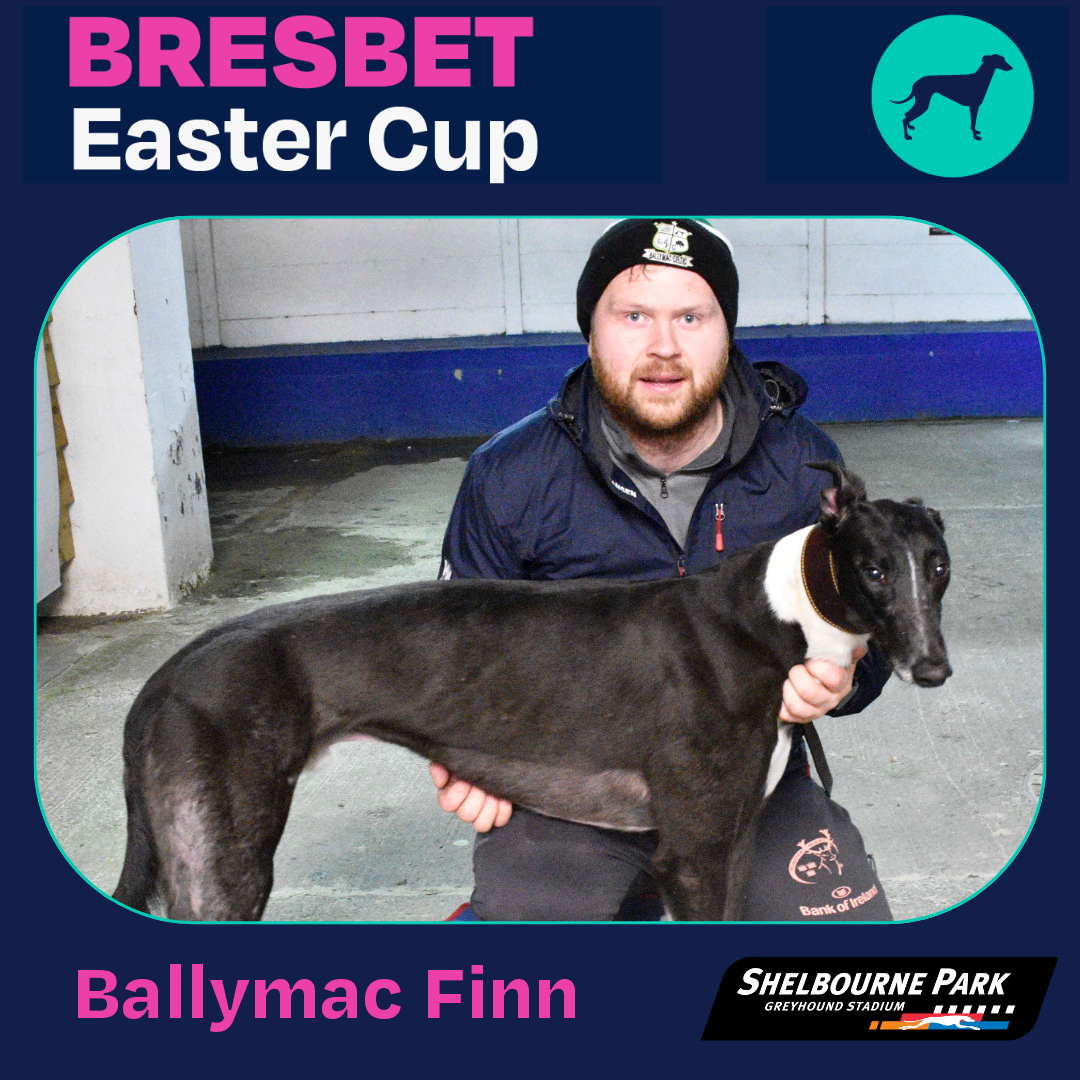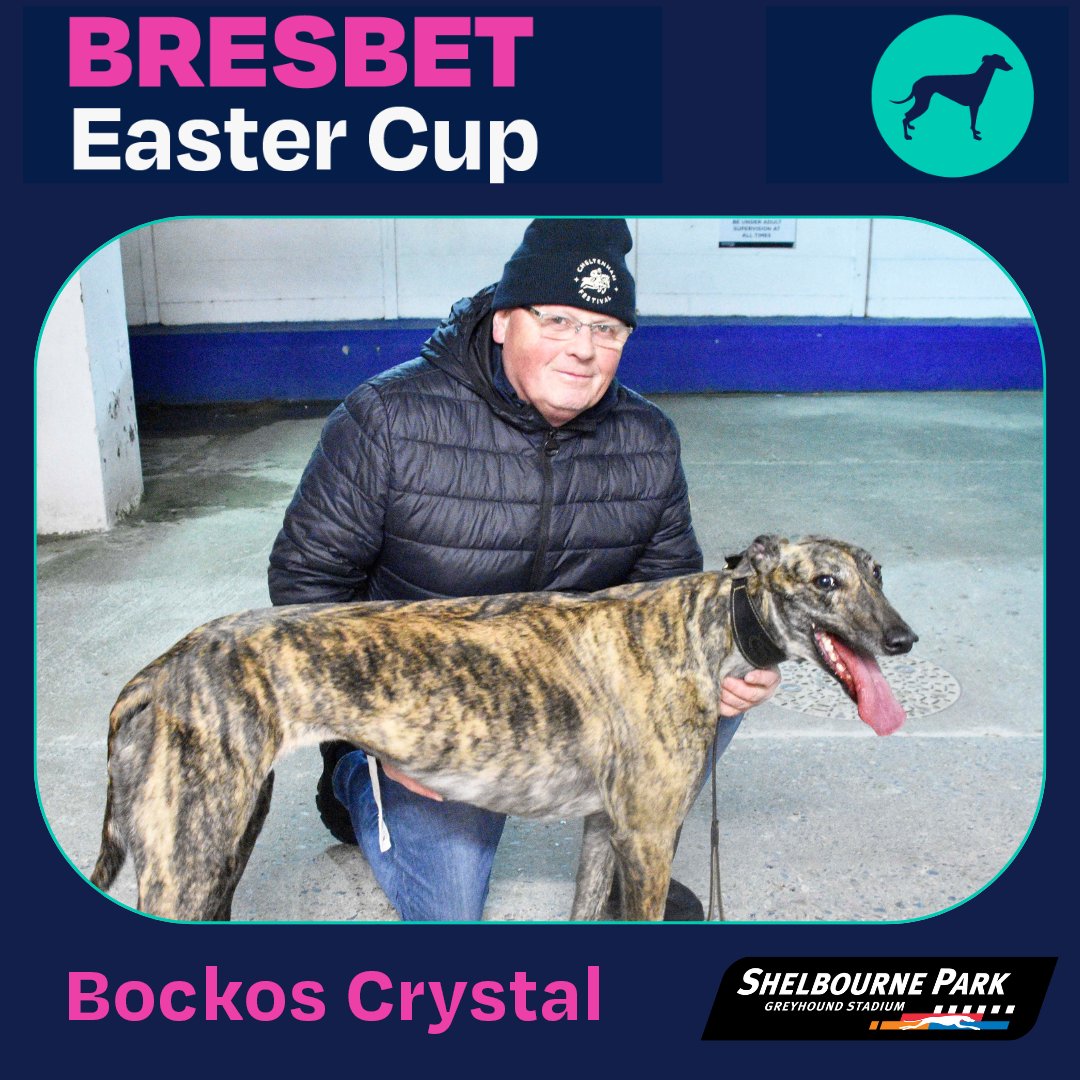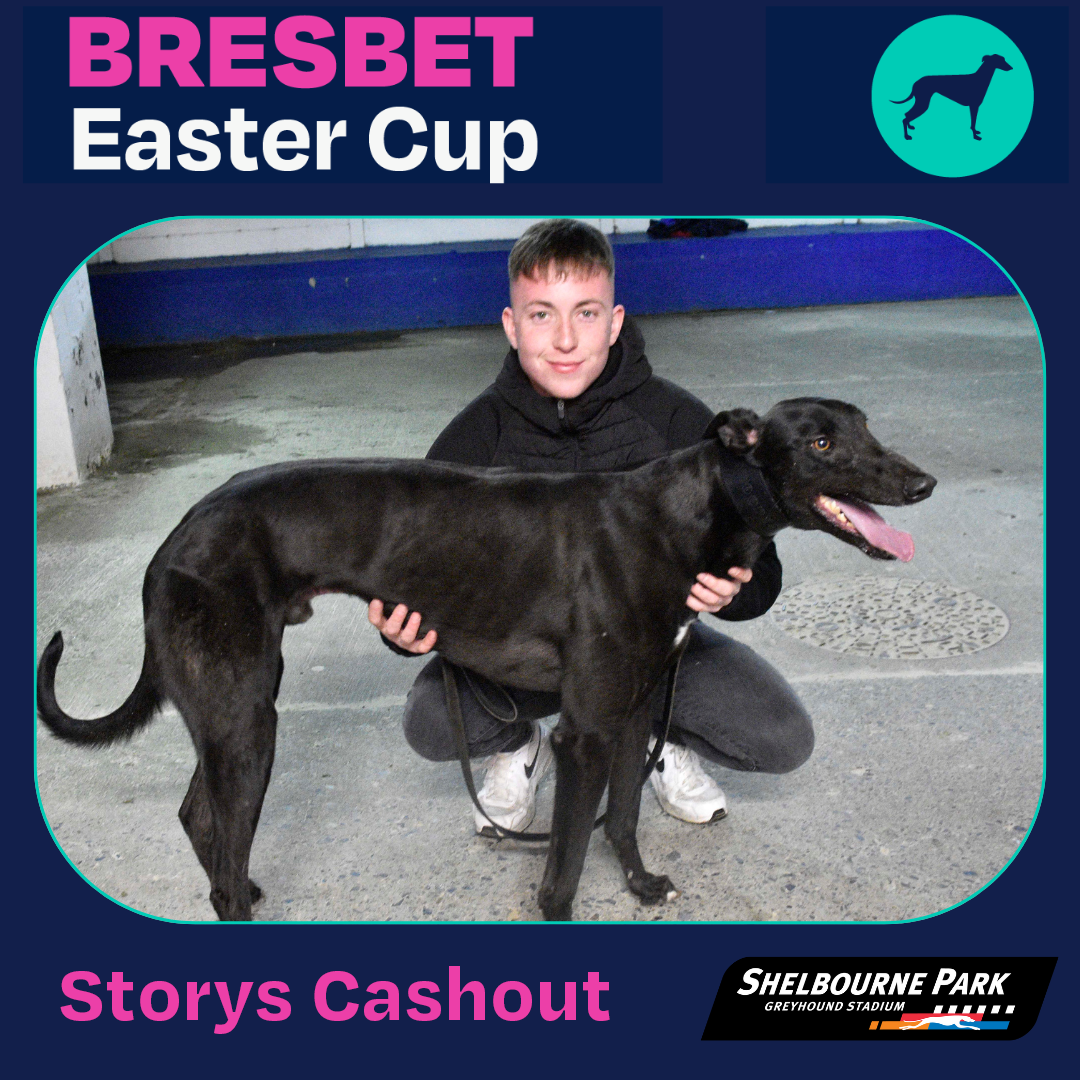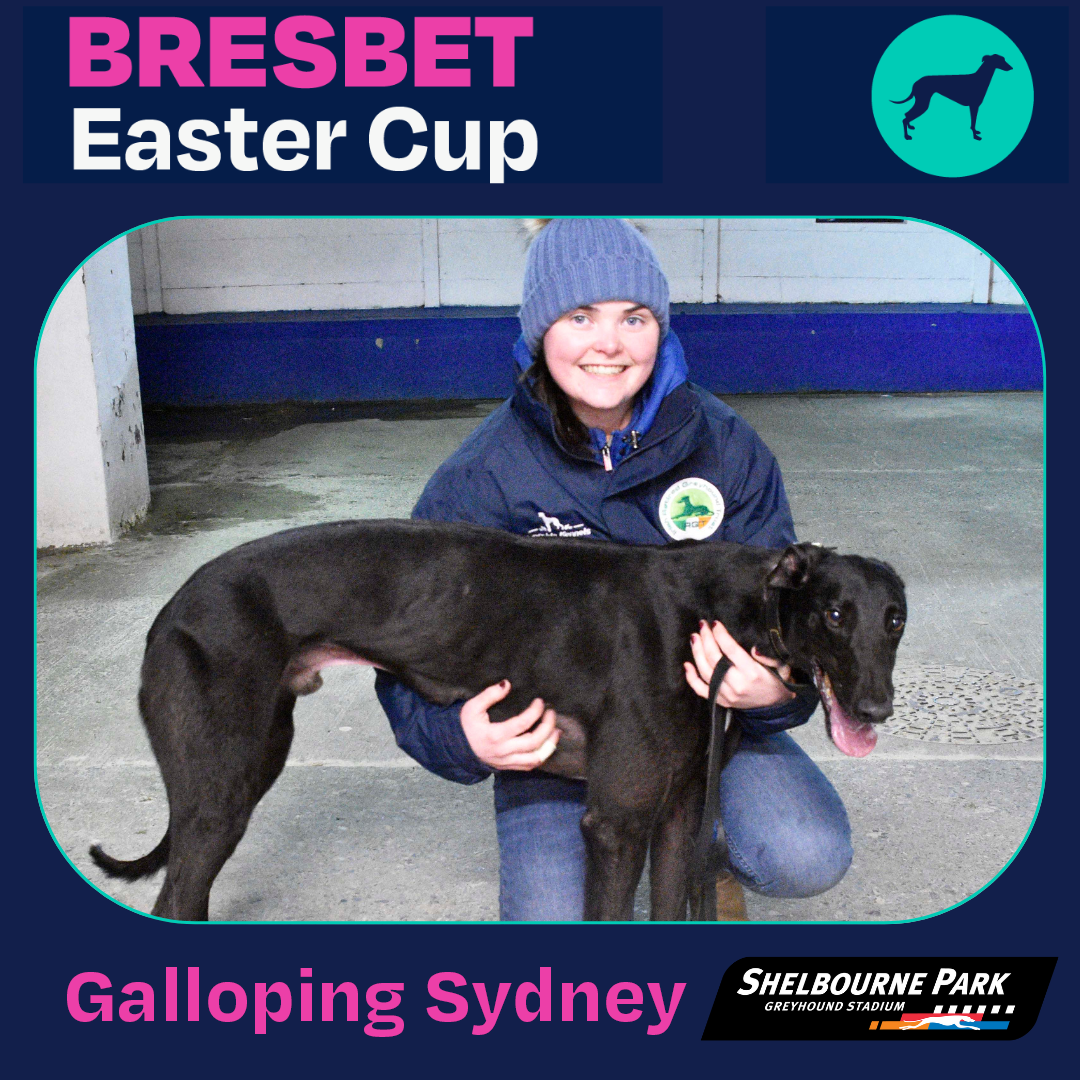 General Admission and Groups
Be part of the action as you cheer home your favourite from the stand or enjoy a bite to eat or a drink from our ground floor facilities. Click below to book admission and casual group packages.
MARCH ADMISSION OFFERS
ONLINE EXCLUSIVE - BOOK NOW & SAVE
Enjoy some exciting racing action this month in Dublin, with fantastic admission offers for racing this month in Shebourne Park.
March Madness - €20 per person
Minimum of 2 people per booking
Your Admission to the stadium & a Race Programme to follow the racing action (worth €10 alone)
A tasty burger served from our fast-food outlet
A bottle of Beer
Enjoy the racing action from our Ground Floor & outdoor Grandstand areas
Terms & Conditions apply - a minimum of 2 people per booking, available in March 2023 only. Must be pre-booked online in advance of arrival and cannot be purchased on the door. This offer does not include reserved seating.
Restaurant Bookings
Get Ready, Get Set, Go Greyhound Racing at Shelbourne Park. Enjoy a delicious meal in our restaurant while you cheer home your favourite! Our restaurant is glass-fronted so you have the perfect view of the racing action outside.
Congratulations Susie Sapphire, our 2022 Easter Cup Winner
Just days after being named the Future Star, the Bitch of the Year and Supreme Greyhound of the Year at the National Greyhound Awards, Susie Sapphire cemented her title as the Queen of Irish Greyhound Racing when she claimed the 2022 BresBet Easter Cup Final in Shelbourne Park.
Congratulations to owner Peter Comerford, trainer Owen McKenna and connections