FUNDRAISING AT THE DOGS GOES VIRTUAL
Our fun new virtual fundraiser is here!
If you need to quickly create a fundraising opportunity, a night at the dogs is still one of the most social and enjoyable ways of going about it!
DOWNLOAD OUR VIRTUAL FUNDRAISING BROCHURE
We have put together a plan that can help your organisation, club or charity to keep revenue flowing while the world grapples with the need to keep physical distance.
Check out this video for a quick flavour of the experience:
If you cannot see the embedded player, click here to watch on Youtube.
VIRTUAL FUNDRAISING AND A NIGHT AT THE DOGS
While our restaurants and public admissions remain closed, racing continues "behind closed doors" and the action is still the same exciting greyhound racing that you have enjoyed for many years!
With this in mind, we have developed a pulsating fun-filled, simple and safe fundraising night suitable for your community!
We are bringing an entire nights live racing and entertainment directly to your home! Hosted from our event partners studio with a live presenter and DJ, the night is a mix of live racing action, interactive games, phone-ins and entertainment tailored specifically for you!
SAME FUN NIGHT OUT
Every year millions of euro is raised for clubs, organisations, schools and charities at local Greyhound Stadia right across Ireland. Our newly developed Virtual Fundraising concept ensures that you and your club members or friends can enjoy a great, safe night out, building an even stronger club spirit!
The biggest draw of fundraising at any greyhound stadia nationwide has always been that it is suitable for all the family (no matter what age). Now with our Virtual Fundraising option you can relax, enjoy the banter, cheer home a winner (hopefully) and enjoy a virtual catch-up with friends and team-mates.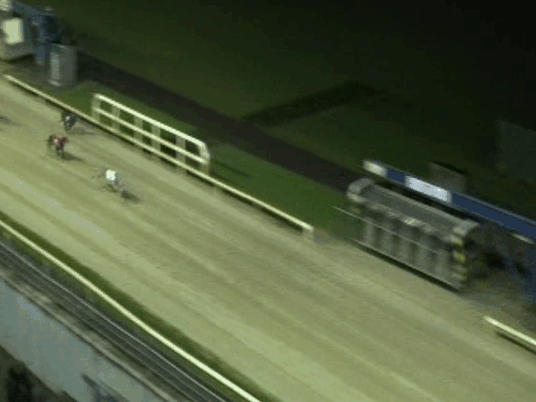 HOW IT ALL WORKS
Fundraising takes time and effort. That's why, at every turn, we want you to take advantage of our enormous experience in getting maximum results. We'll help you develop a fundraising strategy that suits your needs!
Listen: Brian explains our new Virtual Fundraising offer
Super Virtual Buster Night
Buster Draw
720 tickets at €30 per ticket for a household: €21,600
Each ticket has a unique 6-digit number based on the 720 different combinations the 6 running greyhounds can cross the line!
Winners Prize for winning buster: €500
Ticket includes access to the live stream of the event and entry into buster draw. The event can be accessed from mobile phone or smart device.
Virtual Race Cards
Adverts sold to local businesses at €100 each (50 X €100) €5,000
A link will be provided through the live stream for access to the race program.
Race Sponsorship
Minimum of 10 races each night x €300 each: €3,000
Includes 30 second promotional video played before each race (optional: to be provided by organisers)
Greyhound Nominators
Minimum of 60 greyhounds each night (€20 x 60): €1,200


Total Potential Revenue: €30,800
Less Buster Prizemoney: (€500)
Net Revenue: €30,300
Event Hosting Cost to Fundraising customer: (€4,000)
Potential Profit from Event: €26,300
What's included in your Virtual Fundraiser?
👨 Our Business Development Team to work with you every step of the way.
😊Your night will be tailored to your specifications.
🏆Want to include your club awards? No problem!
📅Want to include a review of the year? No problem!
💌Want to include a thank you to your sponsors? No problem!
We will work with you to deliver your bespoke live event.
🎤 Host & Live DJ
🎫 Online ticketing option.
🐾 Live Greyhound Racing.
🎲 Interactive challenges to engage the audience between each race.
📖 Virtual race programme including sponsors adverts.
📹 Promotional videos can be included throughout the night (to be provided by you).
Talk to us!
To find out more about your fundraising opportunities and organise a Zoom/Teams presentation today contact:
Brian Godfrey, Business Development Executive
Mobile: 085 804 7864
Email: brian.godfrey@grireland.ie
RAISING FUNDS FOR YOUR GOOD CAUSE & THE IRGT
Did you know that 2% of ALL winning prizemoney is donated to the Irish Retired Greyhound Trust? And that Greyhound Racing Ireland then match that amount in another donation?So that means that not only is your cause raising funds from your fundraising event but so is the Irish Retired Greyhound Trust (IRGT).
Don't worry this money does not come from the funds you raised but direct from racing, but it's nice to know that everyone is benefiting from a night at the dogs.
Want to know more about the work of the IRGT? Visit their website www.irgt.ie