Things to Do
Galway City Tourist Train
Galway City Tourist Train is the only sightseeing tour that carries you into the heart of Galway's beautiful medieval city while also enjoying kilometres of breath-taking coastal scenery which brings you through the picturesque villages of Salthill and Claddagh. With the accessibility of our vehicle we will take you in among the winding medieval streets where you will see such landmarks as the Spanish Arch, Blakes Castle, Lynch's Castle, St Nicholas Church and much more. Also our tour is the only tour in which you will travel through the city's vibrant Latin Quarter with its many bars and authentic restaurants.
Our Tour is just under an hour long with fun and excitement around every corner.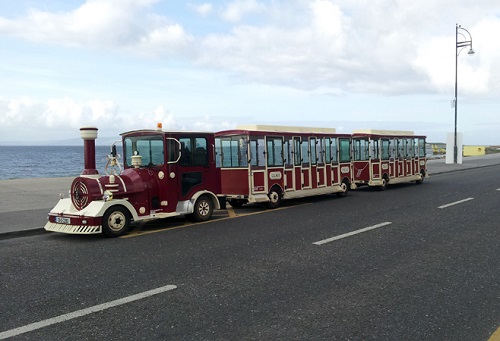 For more info click here www.galwaytouristtrain.com/

Connemara Pub Tours


Connemara Pub Tours has been operating since May 2014 and offers visitors to Galway, Connemara and Westport an opportunity to visit the wonderfully scenic and hospitable area that Connemara is while enjoying a few drinks, meeting the locals and fellow visitors but most importantly not having to worry about Who's driving!
The typical tour involves leaving Galway city in the late morning or early afternoon and travelling through North Connemara with our first stop in the fishing village of Oughterard.  The Boat Inn in the centre of the village serves excellent quality food and a range of locally produced craft beers.  Moving on through the mountains of Connemara, we make our way to Keane's of Maam Valley, a pub that is over 200 years old with an interesting history attached to it.  From here we head south to the Gaeltacht villages of Beladangan and Inverin before finishing at Paraicin's located directly on Furbo beach.  Each person on the tour gets a Euro 5 voucher to spend on Food and Drink for each of our five stops before returning to Galway city in ample time for dinner and other plans they may have. The tour is priced from 50euro per person including 25euro in vouchers thus offering excellent value for money for a most enjoyable day.


Galway Atlantaquaria, National Aquarium of Ireland seeks to present a comprehensive view of the world of water through clear and interesting displays. As Ireland's largest aquarium we strive to ensure that a visit to the aquarium is original and full of wonder for visitors of all ages.

Galway Atlantaquaria hourly tours and feeding times means multiple opportunities for Children and Adults to interact with the Fish and Sea life native to Ireland.
Admission covers entry to the whole day, so you can come and go as you please, a real family day out!
Go karting is a fun activity for adults and kids alike in 20,000 sq ft of FUN. We organise Go Karting race meetings for larger groups and arrive and drive for those that wish to turn up and race. We have special voucher days and our karting track makes a memorable birthday party or special event.

We will also be concentrating on the corporate sector for events such as team building, seasonal parties and sports & social clubs within the workplace, we can arrange pit teams of drivers from different departments against each other, or test the skill of your managers against your employees !!! (always call to check availability T: 091 440136)

For more info please click here http://www.galwaycitykarting.ie/

Enjoy the relaxed atmosphere of a cruise with us onboard the luxurious all-weather 157 passenger boat, the Corrib Princess. The Corrib Princess sails from Woodquay in the heart of Galway city. The journey takes passengers along the majestic River Corrib and onto Lough Corrib Irelands second largest lake providing visitors with unsurpassed views and natural amenities that make this the most spectacular waterway in Ireland. The Corrib Princess takes you past castles and various sites of both historical and cultural interest. You can enjoy this natural wonderland either as a member of a group, with your family or friends or, simply by yourself.

For more info please click here





Astrobay, the number one provider of leisure activities in Galway, including Bubble Football, Battle Zone Archery and The Alternative Old School Sports Day. Checkout our Teambuilding activities at www.experiateam.ie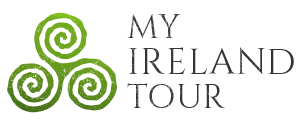 My Ireland Tour run Luxury Tours of Ireland. Find out more on www.myirelandtour.com