Fundraising & Benefit Nights
Are You Looking To Fundraise?
Forget the latest fad fundraising tactic that EVERYONE is trying and go for something with a proven record - like a Fundraiser Night at the Dogs
We have the perfect venue at Newbridge Greyhound Stadium with both indoor and outdoor space, food outlets and bars!
So not alone can you raise some desperately needed funds, but your club members and their friends can enjoy a great night, building an even stronger club spirit.
We work with your every step of the way and promise to make it is so easy that you will forget you are the organiser!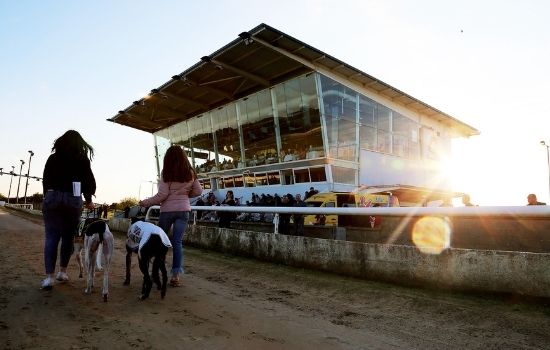 What are the choices?
Ticket only Event - The most popular choice!
We print up to 1000 tickets which can use to generate up to €20,000 (depending how you price the ticket and how many you sell)
Each ticket is individually numbered so it can double up as an entry and prize draw ticket.
Buster Race Tickets - A proven Club Favourite!
720 tickets to sell with a potential of raising up to €21,000!! (Depending how you price the ticket)
Each ticket has its own unique numbers combination which could also be the winning combination of your dedicated race.
Finish off the night in style and present the winning Trainer & Greyhound with a trophy and jacket!
Additional Revenue Generators -Simply add one of these to further boost your funds!
Raffle Licence (for the night of your event)
Greyhound Nominators (virtual greyhound ownership for one night only – you could be on the winners' podium!)
Race Sponsorship (see your name in the race-card!)
Screen Adverts (see your name in lights!)
Create Your Own Advert Booklet
Auction
Why not combine any of the above with your Awards Night or Special Recognition Night to give the night some extra buzz!

NOTE: list of additional revenue generators may change per location
Contact: Brian.Godfrey@grireland.ie for further enquiries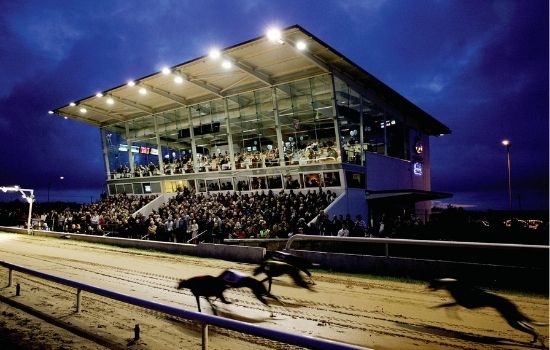 Raising funds for your good cause & the IRGT
Did you know that 2% of ALL winning prizemoney is donated to the Irish Retired Greyhound Trust? And that Greyhound Racing Ireland then match that amount in another donation?
So that means that not only is your cause raising funds from your fundraising event but so is the Irish Retired Greyhound Trust (IRGT).
Want to know more about the work of the IRGT? Visit their website www.irgt.ie
Testimonials
Feb 2016 - Leona Tynan, Shans Trust
Thank you all so much for a super fundraiser last night especially to Joyce for all her help and support before and in the run up to the event. A massive €2500 was raised for Shans Trust and a great night was had with a fantastic turnout of supporters. Would highly recommend to anyone who is fundraising for a very stress free and professional service.
Jan 2016 - Desy Balmer, Newbridge Town Fc Under 13s

My first experience won't be my last. Snuggled away in the back of Newbridge Town on the road to Milltown the Greyhoud stadium is top class venue. The staff were great, the vibe was excellent. We went there as a group of families as part of a fundraiser for U13 soccer team. Joyce and the team could not be more helpful and everyone had a great time. The kids raised some funds. we all won a few bets and the atmosphere was brilliant. A real eclectic mix of true dog racing lovers, party people, families, young and old and it worled very well. Food is excellent also. Honestly, I cant recommend the place higher. Joyce and the team deserve a lot of respect and I look forward to going again, soon.
May 2015, Elayne C
Recently held our U-14 GAA Fundraiser at the stadium and it was a huge success, Fiona and Joyce were fantastic with advise on fundraising and onhand with any queries we had. Our supporters who came on the night have all commented on what a great night they had and that is was great that the children could get involved and enjoy the night as well. We raised allot of money without too much effort and everyone got to enjoy a family fun night out, highly recommend:)

Dec 2015 - Nicholas
Our club, Kilcullen GAA club held our fundraiser here recently and it was an excellent night. Joyce and her team were excellent and very professional in the set up of the event. The location was child friendly and this was a huge advantage as we wanted it to be a family event. The facilities was excellent with great food and drink available. The atmosphere is what makes it the great night it was and it's very suitable for any weather conditions. I'd recommend the greyhounds as a fundraiser or even a good night out. The team at the stadium didn't let us down.